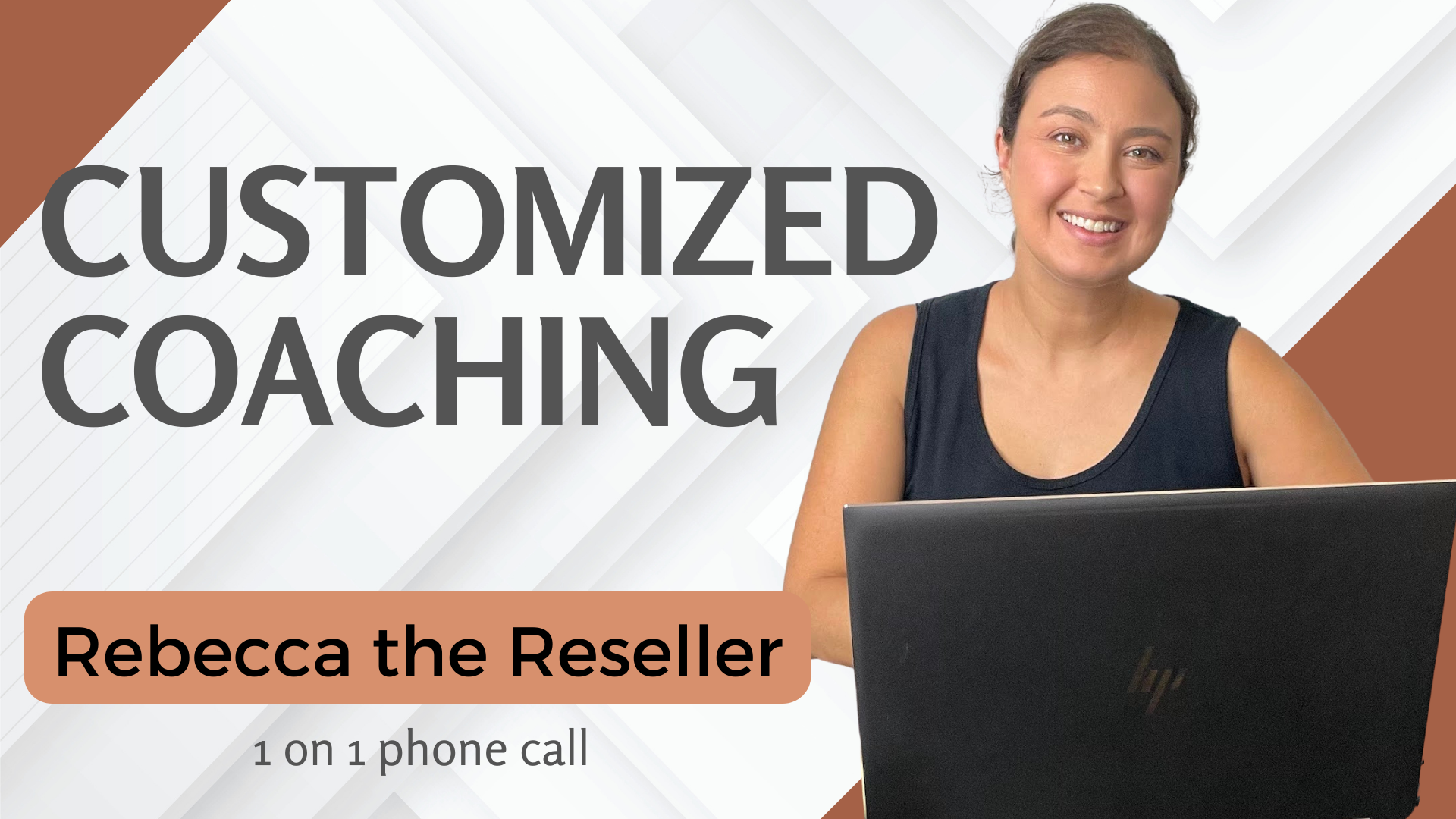 I Can't Wait to Chat with You!
I love helping other resellers increase their sales and create systems that work to save time while earning more.
Your customized coaching phone call is your time and we can cover whatever you want.
I want you to get the most value from the call and walk away with a plan to act on to increase your sales or whatever your goal is.

What To Expect:
A coaching call with me is designed to be easy and helpful.
Coaching is awesome because you can save time and money by learning from my mistakes. Leveling up is easier and quicker with a guide. (Read my bio below).
The call is voice phone call so you don't need a computer or any software,
just a phone number for me to call.
Your coaching call with me is your time,
I want you to get out of it exactly what you want.
My goal for each and every call is that we cover what you want to know and I provide you with an action plan and tons of value!
You are more than welcome to create a specific list of questions that you have
and we can run through them.
You can designate a topic and I can share everything I know about it like sourcing online, buying pallets, hiring a photographer, etc.
You might be interested in increasing your Poshmark sales overall and we can go through all the tactics and strategies that work and create a plan for you so you know what to act on after the call.
You can also request that we do a live Poshmark Closet Review together so we can talk back and forth about photos, keywords, descriptions, improvements, etc.
How It Works:
Setting up coaching is Super Easy!
Purchase your coaching call
Schedule your coaching call
Complete the Reseller Info Form
Let's Chat! (I'll Call You!)
Testimonials:
Kay says,
""You always have so much knowledge to share.
I love hearing your ideas and strategies."
Rebecca says,
"In just a short call, I had my main question answered, with suggestions, tips, and so much helpful knowledge (about Poshmark boutiques)....I learned what would have taken months...and cost much more."
Susie says,
"Rebecca helped me get my closet, systems, and selling strategies in tip top shape. Our monthly calls help keep me on track, accountable, and I've made more sales because of it. She's always willing to share what she has learned,
so I don't have to learn the hard way."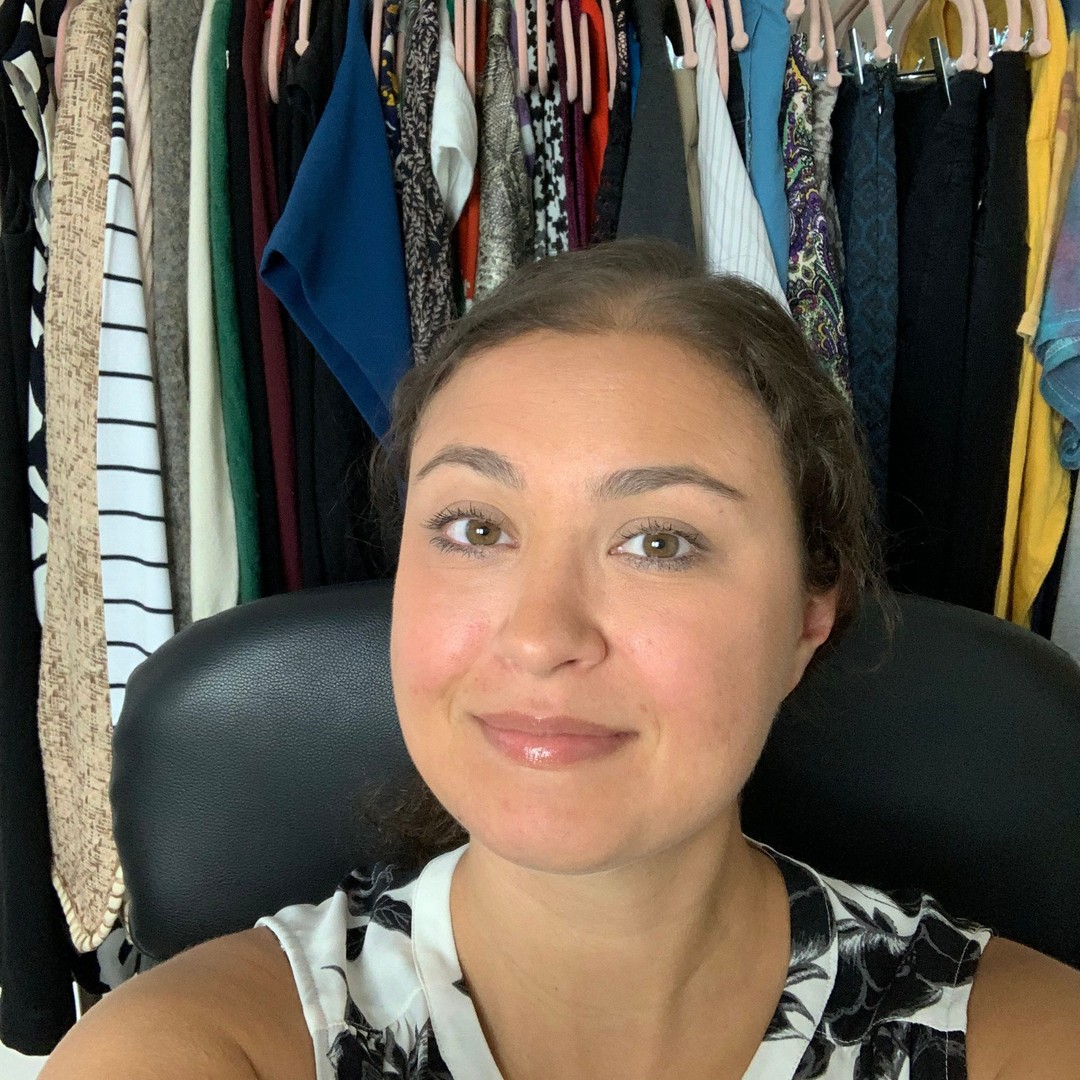 Hello & Welcome!
I'm Rebecca!  You might know me as Rebecca the Reseller from Instagram & Youtube.  
I'm a multi-passionate entrepreneur that has built a pretty cool little business since 2016 while being a Stay At Home Mom. My ventures include reselling on Poshmark, eBay, Mercari & ThredUP; selling print on demand products on Merch by Amazon & Etsy; sharing my crazy journey with you on social media as Rebecca the Reseller; and selling my reselling tools and resources on Etsy as digital downloads.
Why listen to me?
I've sold over 10K items just on Poshmark alone.
I have built a relatively passive reselling business - meaning, I just buy and ship....that's it. I have systems, automation and helpers.
I've been a multiple six figure reseller for the last couple of years.
I buy in bulk online...I spend zero time in thrift stores.
I have a pricing formula and business model that informs my sourcing system and sales generating activities - nothing left to chance..it all just works.
Reselling has led me down so many amazing paths and helped me discover so much about myself. I've finally been able to realize that my heart is in creating and teaching. I love to work in a business, create automated streams of income, efficiencies, systems, and processes and teach other resellers how to do the same to maximize their time and profits.
I'm here for you.  I'm excited for you.  And I can't wait to share this journey with you to elevate your business.
Let's Get Started!
~Rebecca

Frequently Asked Questions
Is this a video call, online meeting, or phone call?
This will be a phone call. When you schedule you will add your phone number and I'll call you at our scheduled time.
How do I schedule my appointment?
Upon purchasing coaching, you'll receive further instructions on how to book a time for your appointment.
Do I need to do anything else?
Upon purchasing coaching, you'll receive further instructions as well but I do ask that you complete a Reseller Information Form so I have some background info about your business before hand so our call can be the most efficient and productive possible.
Can I purchase coaching more than once?
Absolutely! If you find yourself in need of coaching more than once, simply purchase the coaching again. You can also purchase a package today for multiple calls.
Can I get a refund if I'm unhappy with my purchase?
As stated in Teachable's Terms of Use, Coaching IS NOT covered by Teachable's 30-day student refund policy.