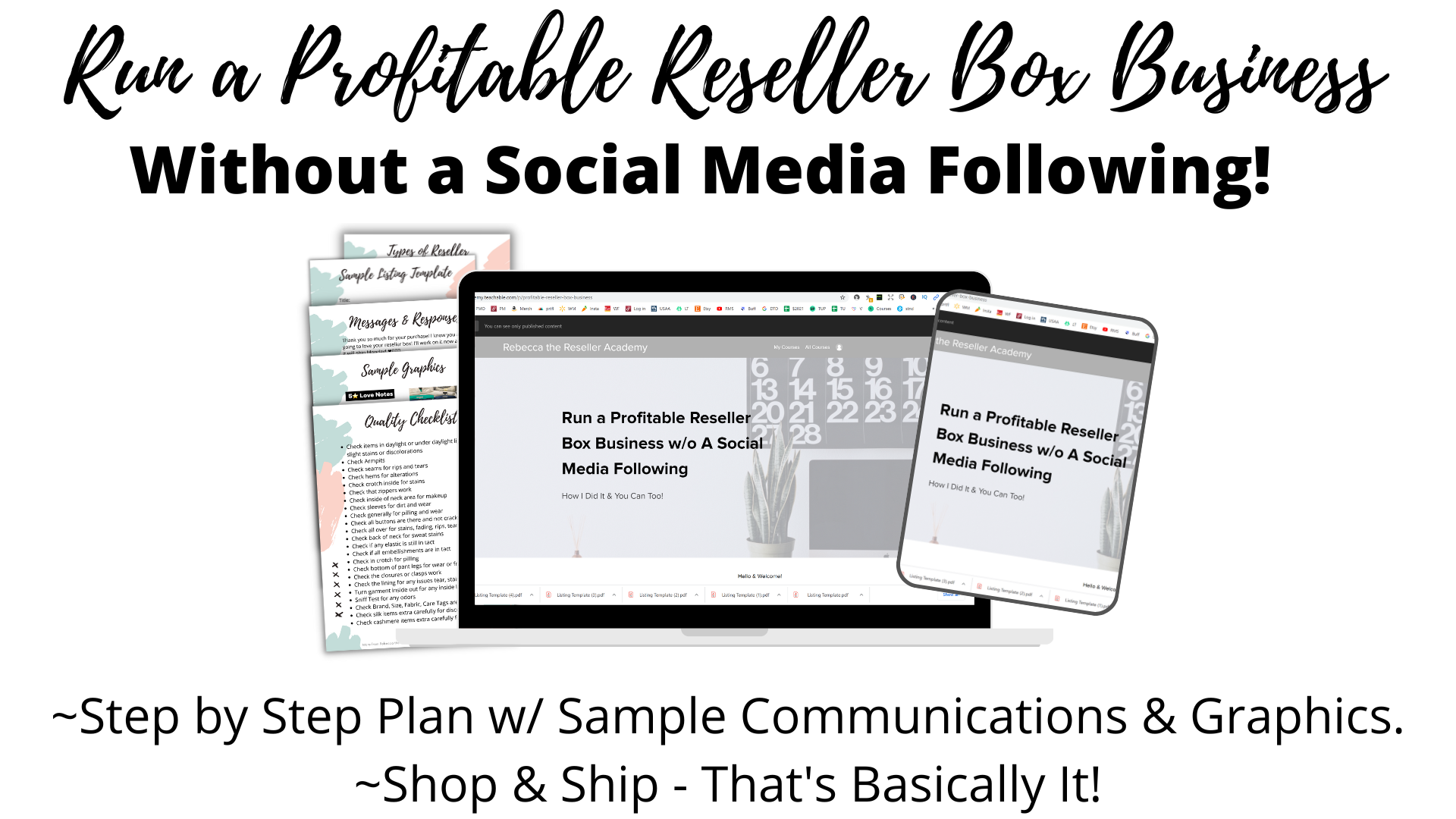 The Best Parts of Reselling Only!
Can you get great items for cheap?
Burnt out from photographing, listing, steaming, packing, storing?
A Reseller Box Business is shopping & shipping!
I'll show you exactly how I made my secret reseller box business without a social media following and sold thousand$!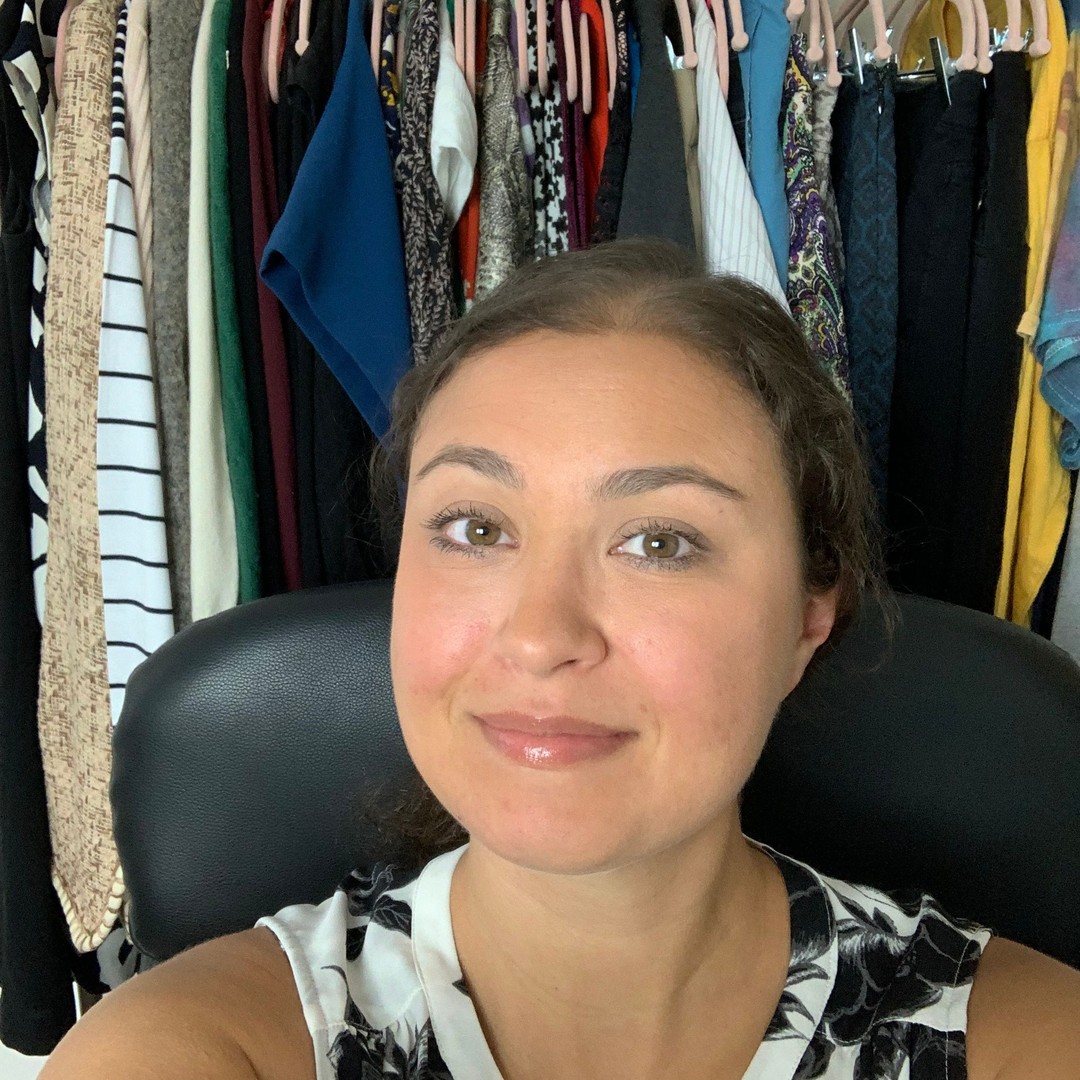 I'm Rebecca!  You might know me as Rebecca the Reseller from Instagram & Youtube.  
I'm a multi-passionate entrepreneur that has built a pretty cool little business since 2016 while being a Stay At Home Mom.  My ventures include reselling on Poshmark, eBay, Mercari & ThredUP; selling print on demand products on Merch by Amazon & Etsy; sharing my crazy journey with you on social media as Rebecca the Reseller; and selling my reselling tools and resources on Etsy as digital downloads.
Reselling has led me down so many amazing paths and helped me discover so much about myself.  I've finally been able to realize that my heart is in creating and teaching.  I love to work in a business, create automated streams of income, efficiencies, systems, and processes and teach other resellers how to do the same to maximize their time and profits.
I'm here for you.  I'm excited for you.  And I can't wait to share this journey with you to elevate your business.
Let's Get Started!
~Rebecca
Are you over doing all the work and then waiting for items to sell?
Wish you could just shop & ship as a reseller?
What if I told you that you could free yourself from some of the daily grind of reselling like steaming, prepping, measuring, photographing, listing, and storing tons and tons of items and STILL MAKE MONEY from the easiest parts … like SHOPPING & SHIPPING….would you want to know more?

Selling Reseller Inventory Boxes is a great way to shop, ship and run a profitable business from home without a lot of the typical reseller tasks that we all hate to do.

You don't need a lot of space.
You don't need a social media following.
You don't need to mislead or sell junk to other resellers.

I was right where you are...I've made my share of mistakes...but my strategies & systems have allowed me to create a profitable reseller inventory box business that saves me time and so much effort.
I've Made Thousands of Dollars
and Sold Hundreds of Boxes
and You Can Too!
After Completing This Course...
You are PREPARED to start, setup, stock, and sell reseller inventory boxes again and again.
(Without having a social media following)
You can CONFIDENTLY find & source profitable, quality items & spend less time photographing and listing.
You can have FUN shopping and shipping and helping other resellers.
Your toolkit is full of reseller focused selling tactics and strategies so you ACTUALLY SELL YOUR RESELLER BOXES.
You can FINALLY automate reselling and free up your time with your PROFITABLE Reseller Box Business!
Check out the Course Curriculum below for an up close look at what the course will cover.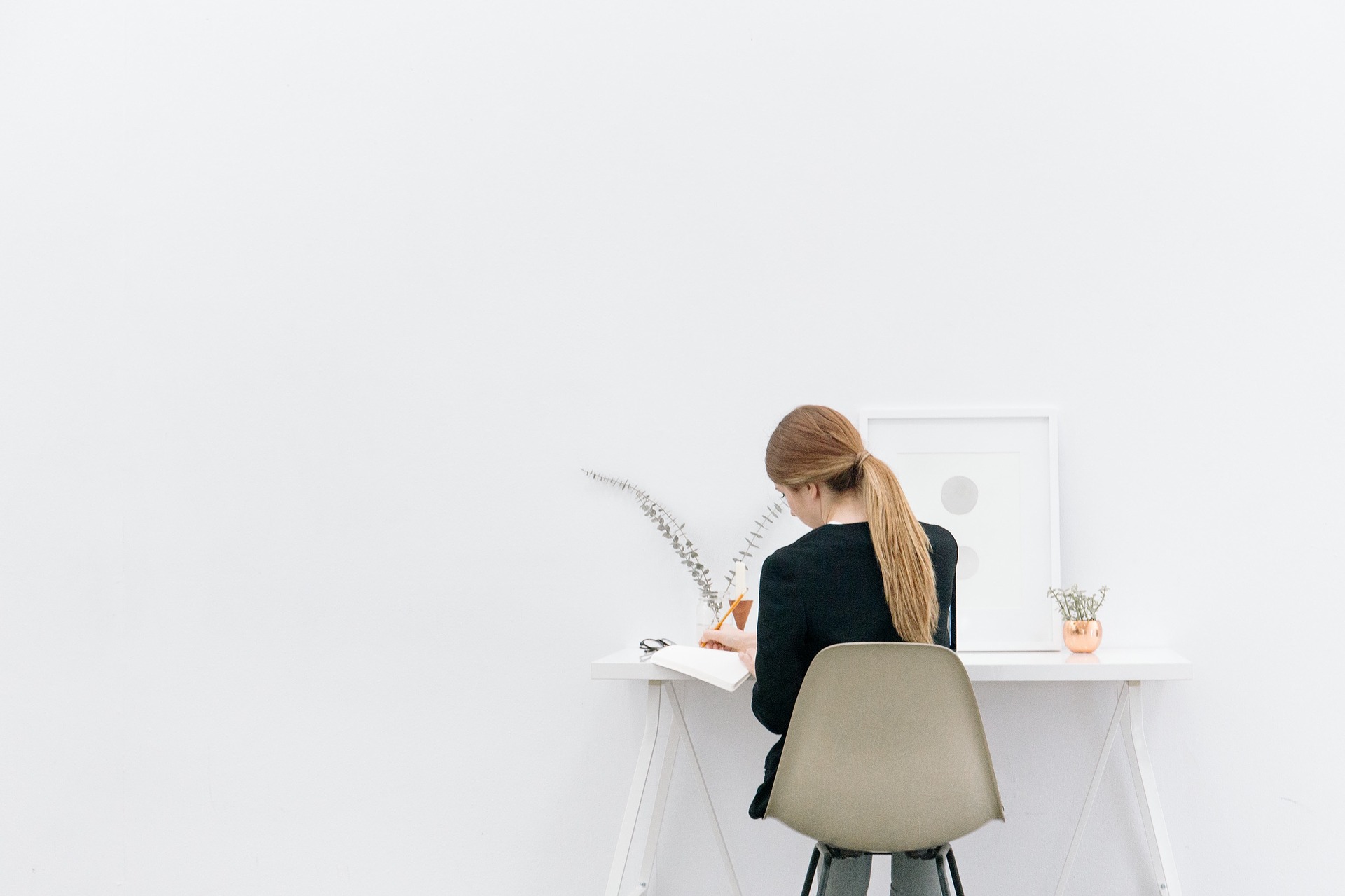 "Truly Rebecca is here for us as sellers and supportive...she has put in the time and effort and offers excellent products...to make sellers lives easier."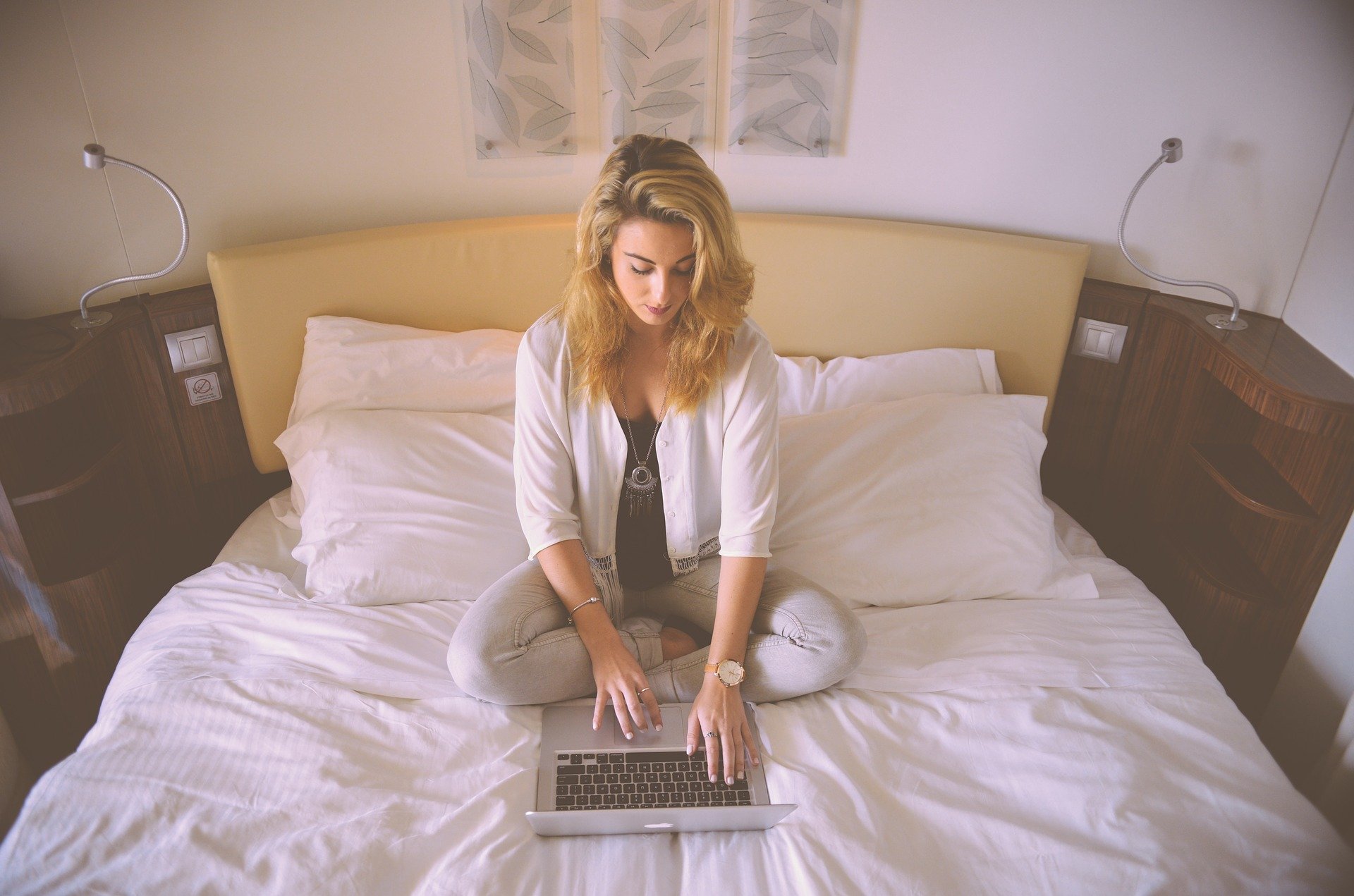 "You always have so much knowledge to share. I love hearing your ideas and strategies."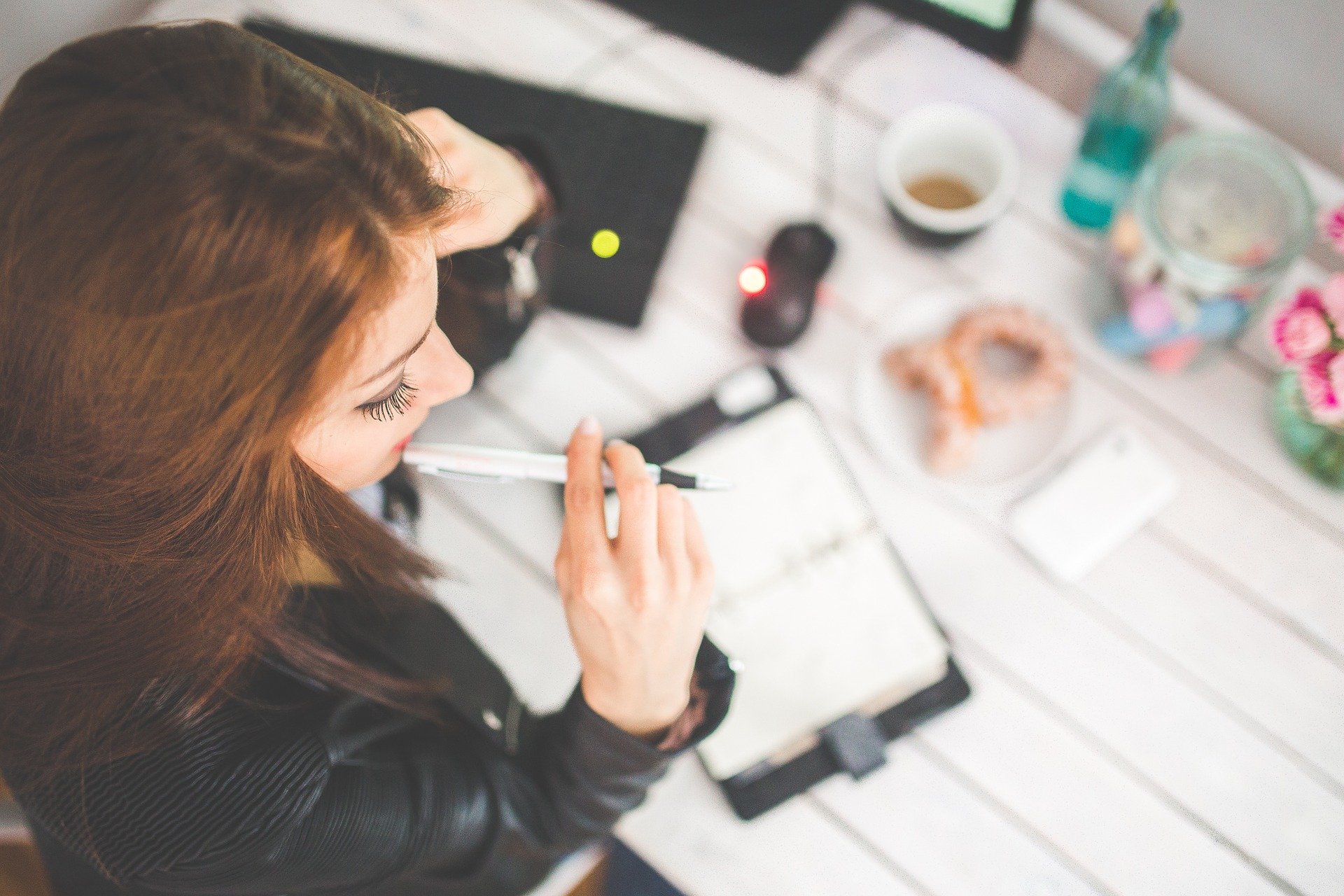 Rebecca says...
"In just a short call, I had my main question answered, with suggestions, tips, and so much helpful knowledge (about Poshmark boutiques)....I learned what would have taken months...and cost much more."