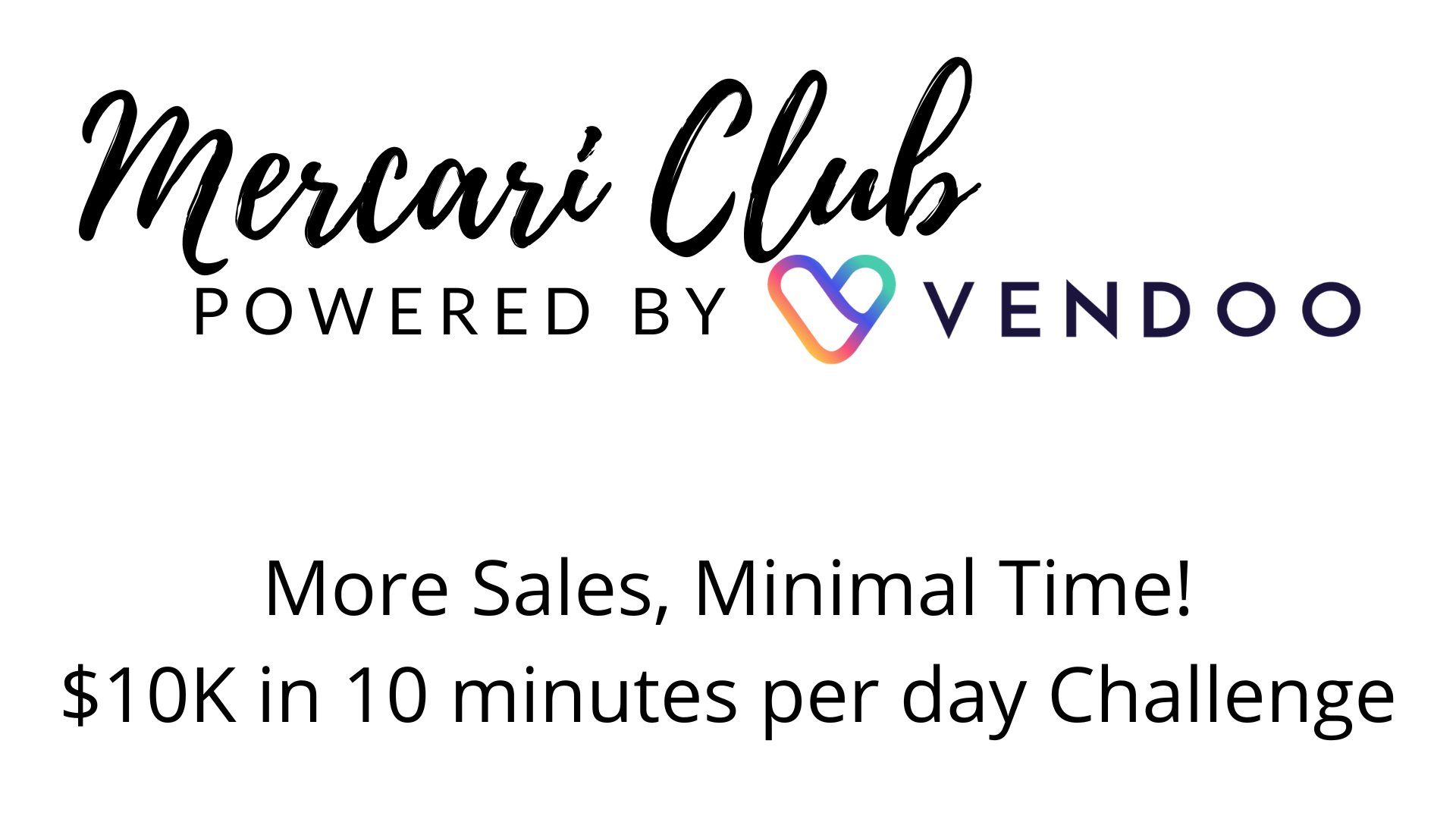 Extra Money for Barely Extra Work!
Like its almost ridiculous how my sales on Mercari increased once I figured out this set of strategies.
This course will give you a step by step strategy on how you can use Vendoo to increase your Mercari sales
with only a few minutes per day.
It's not just cross posting, it's a set of strategies that took me from sporadic Mercari sales to daily sales!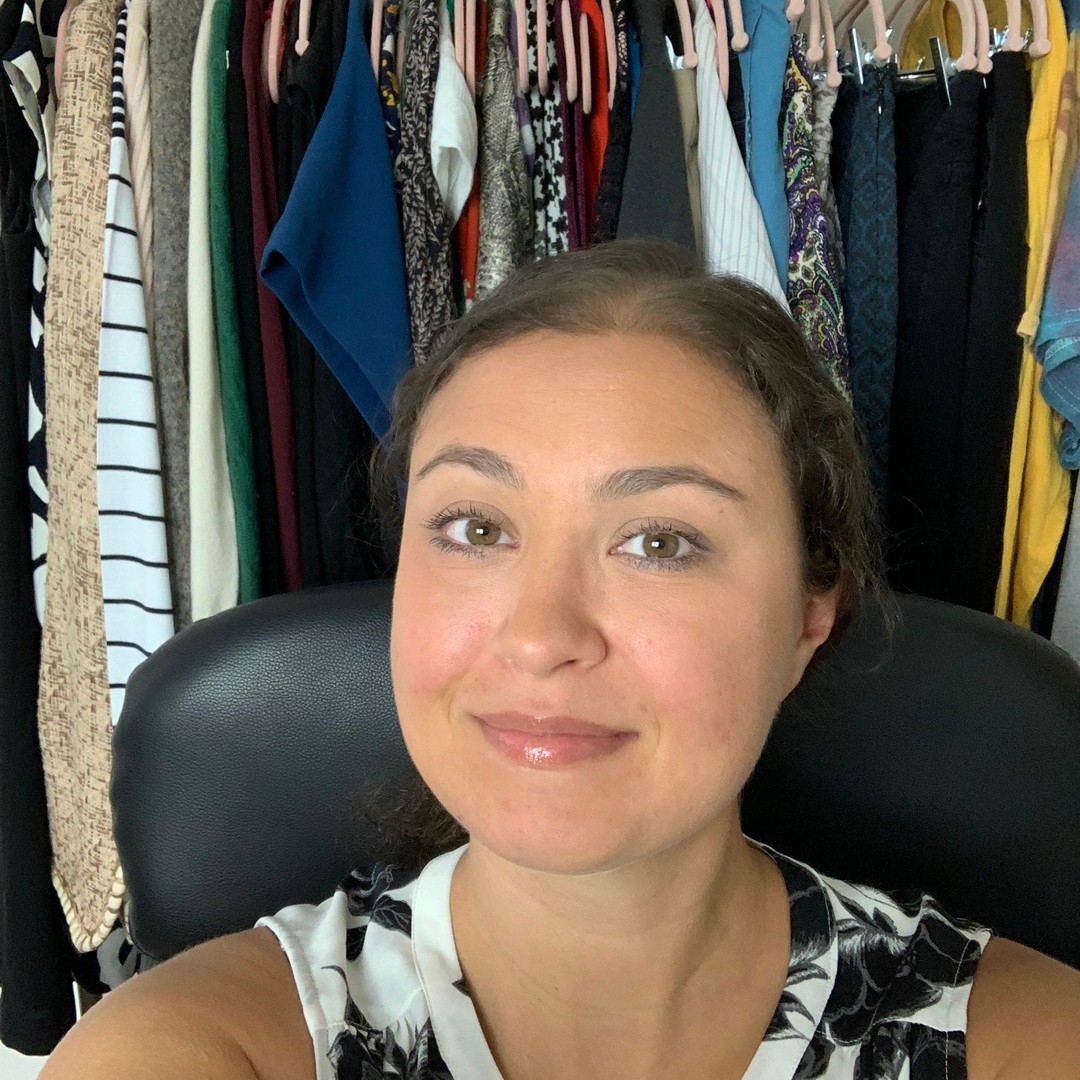 Hello & Welcome!
I'm Rebecca!  You might know me as Rebecca the Reseller from Instagram & Youtube.  
I'm a multi-passionate entrepreneur that has built a pretty cool little business since 2016 while being a Stay At Home Mom. My ventures include reselling on Poshmark, eBay, Mercari & ThredUP; selling print on demand products on Merch by Amazon & Etsy; sharing my crazy journey with you on social media as Rebecca the Reseller; and selling my reselling tools and resources on Etsy as digital downloads.
Reselling has led me down so many amazing paths and helped me discover so much about myself. I've finally been able to realize that my heart is in creating and teaching. I love to work in a business, create automated streams of income, efficiencies, systems, and processes and teach other resellers how to do the same to maximize their time and profits.
I'm here for you.  I'm excited for you.  And I can't wait to share this journey with you to elevate your business.
Let's Get Started!
~Rebecca
Do you want to make more sales in your reselling business with minimal time?

What if you could make an extra
$10K this year in sales with an extra 10 minutes/day*?

Think about it...
You've already paid for the item & spent time to source the item
You've already steamed, cleaned or prepped the item
You've already photographed the item
You've already listed the item on your main platform
The bulk of the work is already DONE….
You can exponentially increase your sales, profit and sell through by taking one more step…
Cross posting the items & selling on Mercari using Vendoo!
I have turned a $250 investment in Vendoo and 10 minutes per day* into over $10K in 1 year. This is a no brainer!
In the Mercari Club Powered By Vendoo I'll show you how and why I was able to make more in 6 months than I did in the 3 previous years on Mercari.
I've been way more successful selling on Mercari now because I...
DO LESS work in Mercari
Setup systems that actually WORK
SAVE TIME with Vendoo to execute these strategies.
Leveraging the power of Vendoo has significantly cut the time it takes to cross post, relist, delist, update solds, manage my inventory, review my analytics and more! Vendoo has completely replaced my old inventory spreadsheet, allows seamless work flow with my virtual assistant and has so many benefits above and beyond.
Why should you join Mercari Club Powered By Vendoo?
-STOP wasting time doing all the Mercari things and learn what actually works
-LEVERAGE the power of Vendoo to make more sales in minimal time
-STREAMLINE a system of strategies to make $10K in sales in 10 minutes per day*
-LEARN what's selling on Mercari for Rebecca the Reseller with insider commentary
-ASK questions in the Q&A section for real time, ongoing information (updated daily)
If you want to make an extra $10K in sales with 10 minutes per day*…
Mercari Club Powered By Vendoo is for you!
If you are only reselling on one platform and are ready to level up….
Mercari Club Powered By Vendoo is for you!
If you are on Mercari but not seeing the results you'd like and are looking to save time… .
Mercari Club Powered By Vendoo is for you!
I've Made Over $18K with
Mercari
&
Vendoo
and You Can Too!
Join me on my $10K in 10 minutes per day* challenge inside the
Mercari
Club Powered By
Vendoo
! Check out what's included below and enroll today!
*Not a guarantee. Individual results may vary.
**Mercari Club Powered By Vendoo will have new content thru 12/31/21. Enrolled students will have lifetime access to all posted content. You can still join and get all the content and Q&A, nothing new will be published in this course.